Leading International Teams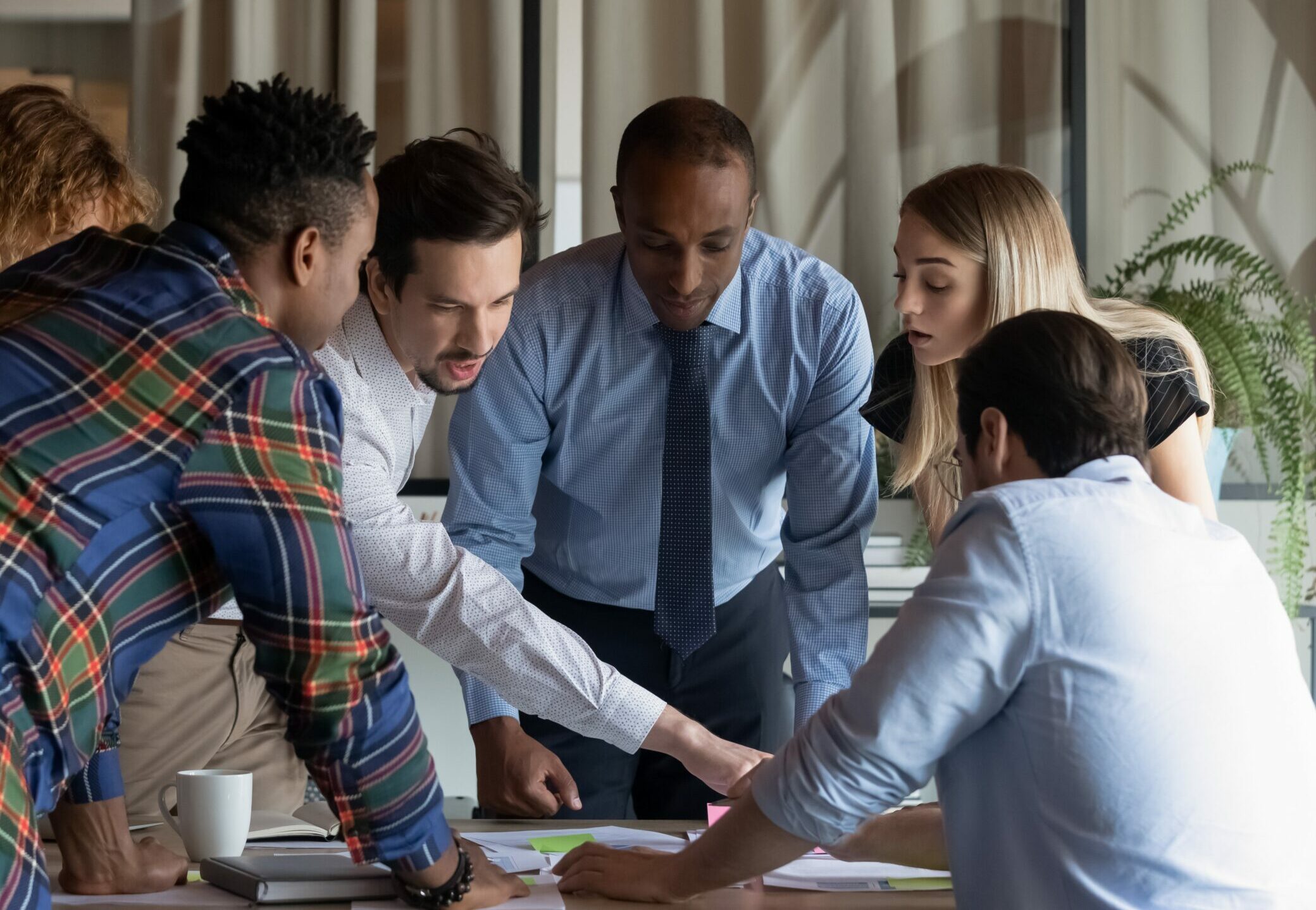 In our seminar "Leading international Teams" you will learn, how to deal with unfamiliar cultural behaviours in an international context. Our seminar is designed to give you the security and self-confidence to deal with these challenges. Further more, you will receive a framework for the effective leadership of international teams and learn how to use and adapt this framework for dealing with team members from different cultures. This helps to promote understanding within the team and avoid conflicts – which in turn leads to better team performance. The cultural differences should be understood and made useful, which also means to professionally align communication with the international team.
Ziele und Zielgruppe
Team leaders, project leaders and especially those who lead or will be leading international teams.
The goal of our seminar ist, that you will be able to lead and motivate your team effectively, decisively deal with cultural differences in the team and give feedback in a culturally sensitive way. Further more you will be able to avoid potential areas of conflict and misunderstanding, adapt your leadership style to get the best results from the team, increase the motivation of the team, communication and performance.
Seminars and Webinars in English
Jetzt Buchen
Inhalte
Developing teams as a Leader
What makes a successful team?

Challenges of leading intercultural teams/virtual teams

Creating values and goals

Developing team code of conduct and stick on it
Lead and manage a team
Tasks and characteristics of a leader

Different management styles

Different cultural management styles

Identifying your own style

Differences between leading and managing a team

How to delegate efficiently
Working with international teams
Understanding the effect of culture

Dealing with misconceptions and intercultural communication in a team

The influence of the different cultural dimensions

How to manage the 5 main cultural issues successfully
Communication skills
How to use different communication models

Avoiding misunderstandings

Giving and receiving feedback

Different Feedback techniques

Giving feedback in an intercultural context
Understanding team dynamics
Team development stages

Motivation theories and techniques

Practical application for motivating teams
Handling conflicts effectively
Understanding your own conflict style

How to manage different cultural conflict resolution styles

Conflict resolution techniques

Handling conflicts in an international context
Methoden
Our seminars are primarily workshops in which we work together on topics station by station. We think interactively, develop our seminars in a modular way and give participants an orientation for the joint work right at the beginning. From opening to closing, we create spaces for experience and learning and apply the best method for each action in order to better reflect on and optimise personal habits and behaviour. In the dialogue with a qualified coach, solution strategies are developed, experiences and experiences are questioned and made conscious.
Involvement and empowerment of the participants is what makes our seminars special.
Organisatorisches
Two weeks before the start of the training, you will receive an invitation to the face-to-face seminar, including directions, times and contact details.
The minimum number of participants is 3 and the maximum number of participants is 8.
Seminar times are indicated in the booking!
The seminar price includes the seminar with an experienced trainer, seminar documents, drinks and snacks, lunch together and the certificate of participation.