Motivating employees individually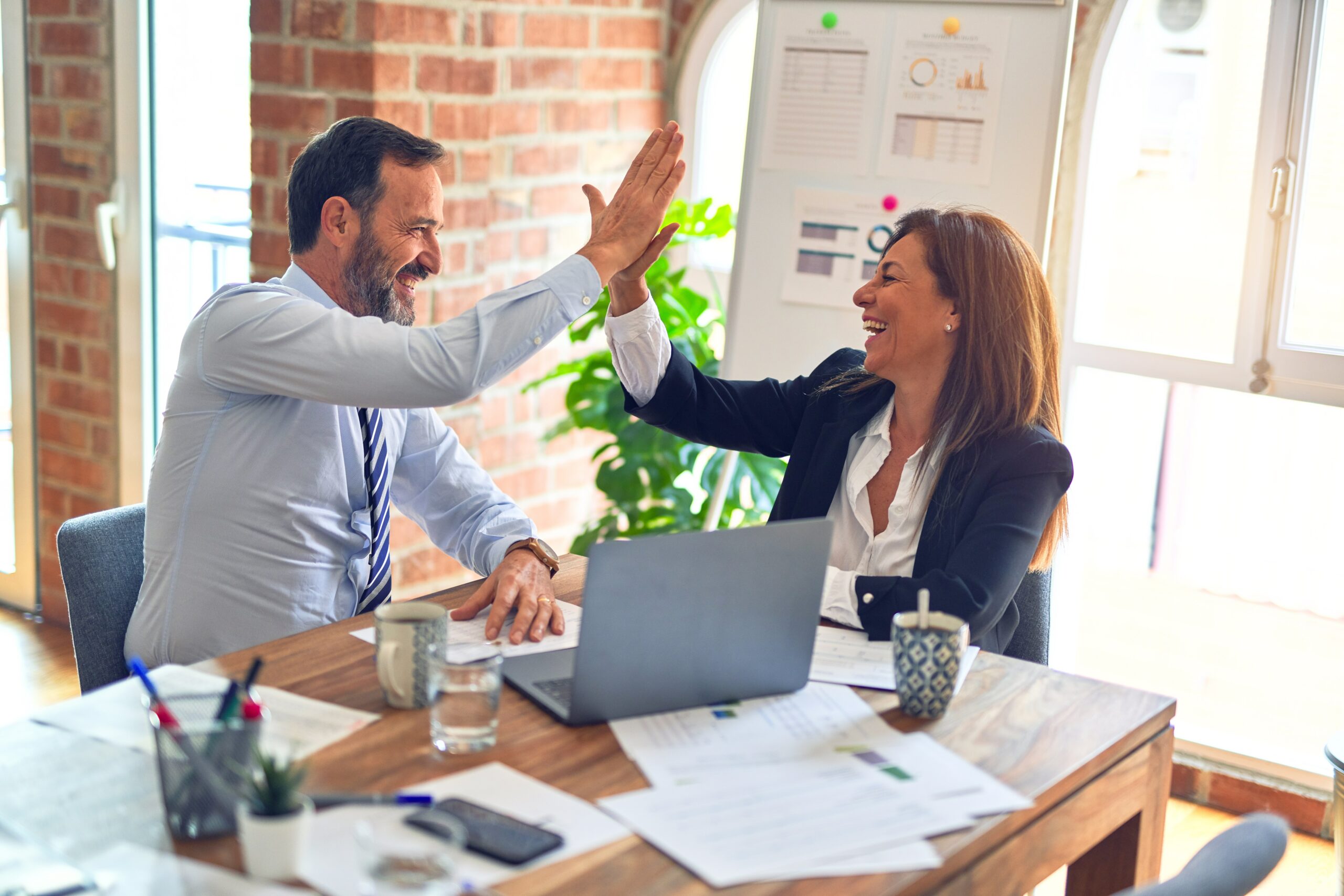 New Leadership, what has changed for managers? What are your responsibilities in times of New Work, hybrid work formats, increasingly agile structures? The reality in companies and in leadership is shaped by temporary team compositions, leadership roles, partly without disciplinary power, and people who want to work with each other instead of among themselves. Regardless of which role you are in, it is your job to make collaboration motivating and thus create the conditions for best performance. Based on current motivational research, understand how to attract employees to tasks. Also understand which motive activates your counterpart and what individual level of challenge you set in order to get the results that move you forward together.
Ziele und Zielgruppe
Managers who want to increase the motivation of their employee:s and align their own leadership actions with the latest findings in motivation research.
The aim of the seminar is to give you a condensed overview of current and important findings in positive motivation psychology and to increase your motivational power in the relationship with your employees. In addition, you will learn how to strengthen and sustain your employees' sense of purpose, flexibility, holistic thinking and sense of responsibility.
Seminars and Webinars in English
Jetzt Buchen
Inhalte
What do we need to lead in a motivating way?
A new mindset – how one's own behaviour influences the actions of employees
Psychological security as a foundation
Recognising effects and correlations and creating positive effects in a targeted way
Preventing demotivation, avoiding pitfalls and faux pas
Insights from motivational psychology
Current findings from neurobiological and psychological research for more emotionally intelligent leadership action
Important factors that determine motivation: What sustainably moves, drives, motivates and leads people
Securing and maintaining commitment and performance
The lever for motivating leadership – motive structures!
Learning to understand basic motives and driving factors
Identifying individual motivation and leading according to personality
Recognising the effects of over/under-challenge
Limits of motivational power as a leader
How can I lead in a motivating way as a leader in everyday life?
Relationship between expectations and performance – the power of small steps
Enable people to think for themselves, promote readiness, build personal responsibility
Discussions at eye level: motivate instead of unsettle
Methoden
Our seminars are primarily workshops in which we work together on topics station by station. We think interactively, develop our seminars in a modular way and give participants an orientation for the joint work right at the beginning. From opening to closing, we create spaces for experience and learning and apply the best method for each action in order to better reflect on and optimise personal habits and behaviour. In the dialogue with a qualified coach, solution strategies are developed, experiences and experiences are questioned and made conscious.
Involvement and empowerment of the participants is what makes our seminars special.
Organisatorisches
Two weeks before the start of the training, you will receive an invitation to the face-to-face seminar, including directions, times and contact details.
The minimum number of participants is 3 and the maximum number of participants is 8.
Seminar times are indicated in the booking!
The seminar price includes the seminar with an experienced trainer, seminar documents, drinks and snacks, lunch together and the certificate of participation.