Seminar Mastering Global Team Leadership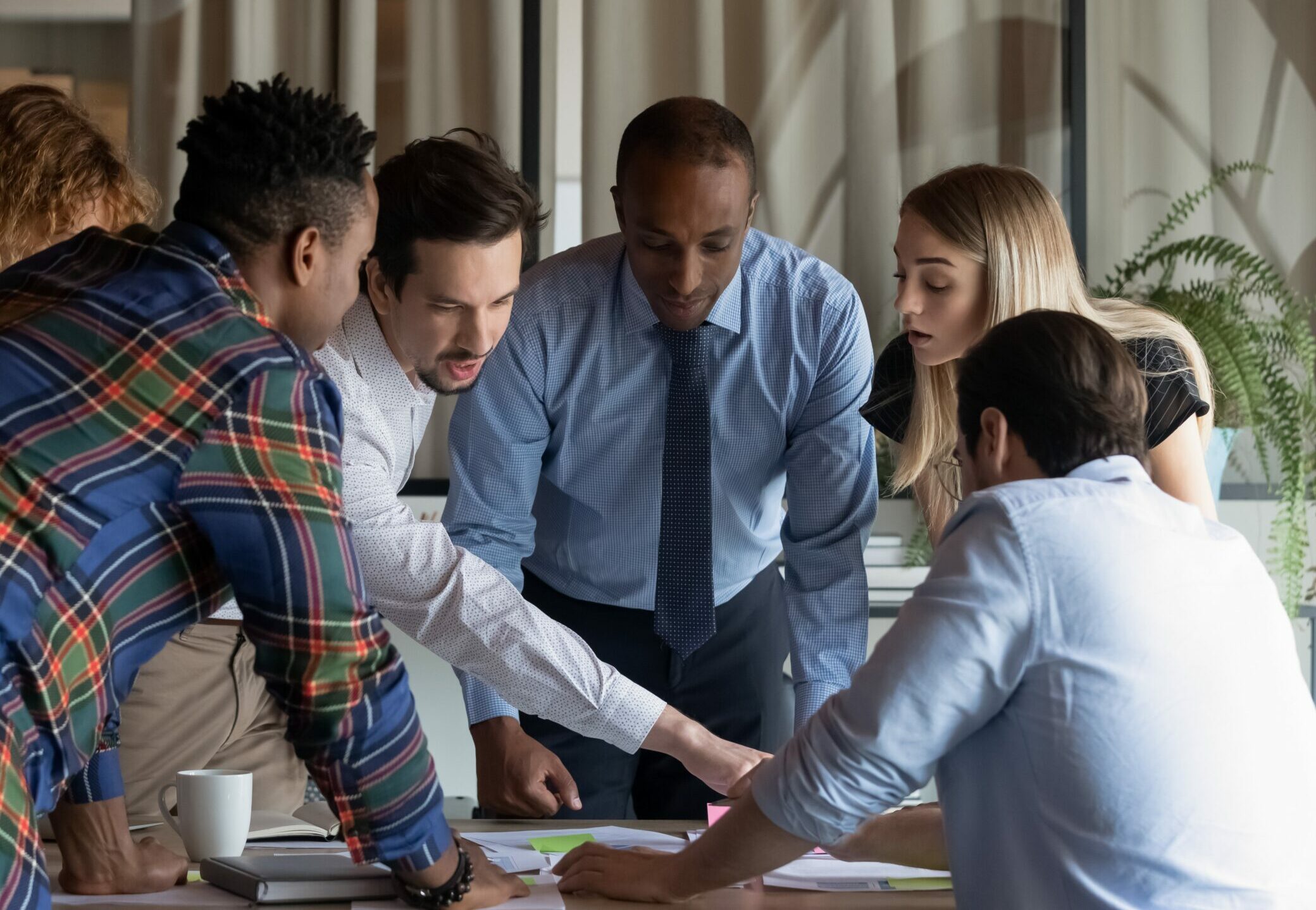 Ready to navigate the maze of international teamwork? Our cutting-edge seminar, "Mastering Global Team Leadership," fast-tracks you into becoming a culturally-adept, results-driven leader. Cultivate unity, elevate performance, and turn cultural diversity into your team's superpower!
Ziele und Zielgruppe
For leaders and soon-to-be leaders steering international teams toward success.
Emerge as a leader who can not only spot cultural landmines but dance around them. Adapt your style, foster effective communication, and elevate team synergy and performance.
Seminars and Webinars in English
Jetzt Buchen
Inhalte
Leadership & Team Building:
Success factors and challenges in global and virtual teams.
Creating and adhering to a team code of conduct.
Management Styles:
Various management and cultural styles.
Discover your own leadership style and its global impact.
Communication:
Overcome cultural communication barriers.
Mastering feedback across cultures.
Team Dynamics:
Understanding team stages and applying motivation theories.
Conflict resolution strategies tailored to international contexts.
Methoden
Experience transformation at riebeaux! Our workshops are more than just training; they are your ticket to inspiring journeys of discovery. With a clear, modular structure, we take you from aha moment to aha moment, with each step designed to be captivating. We masterfully combine theory and practice, selecting the best method for each challenge and placing great emphasis on individual development.
The real highlight? Our intensive coaching sessions with experts, where you gain deep insights and develop completely. With us, you are the star! Because we know: Workshops shine when participants shine and grow.
Organisatorisches
Invitation: Two weeks before the start you will receive all the important information on how to get there, times and contacts.
Participants: We focus on intensity, with a minimum of 3 and a maximum of 8 participants per seminar.
Times: These can be found in your booking confirmation.
Included in the price:

Instruction by experienced trainers.
Seminar materials for in-depth learning.
Drinks, snacks and lunch.
Your certificate of participation.