Seminar: Motivating employees individually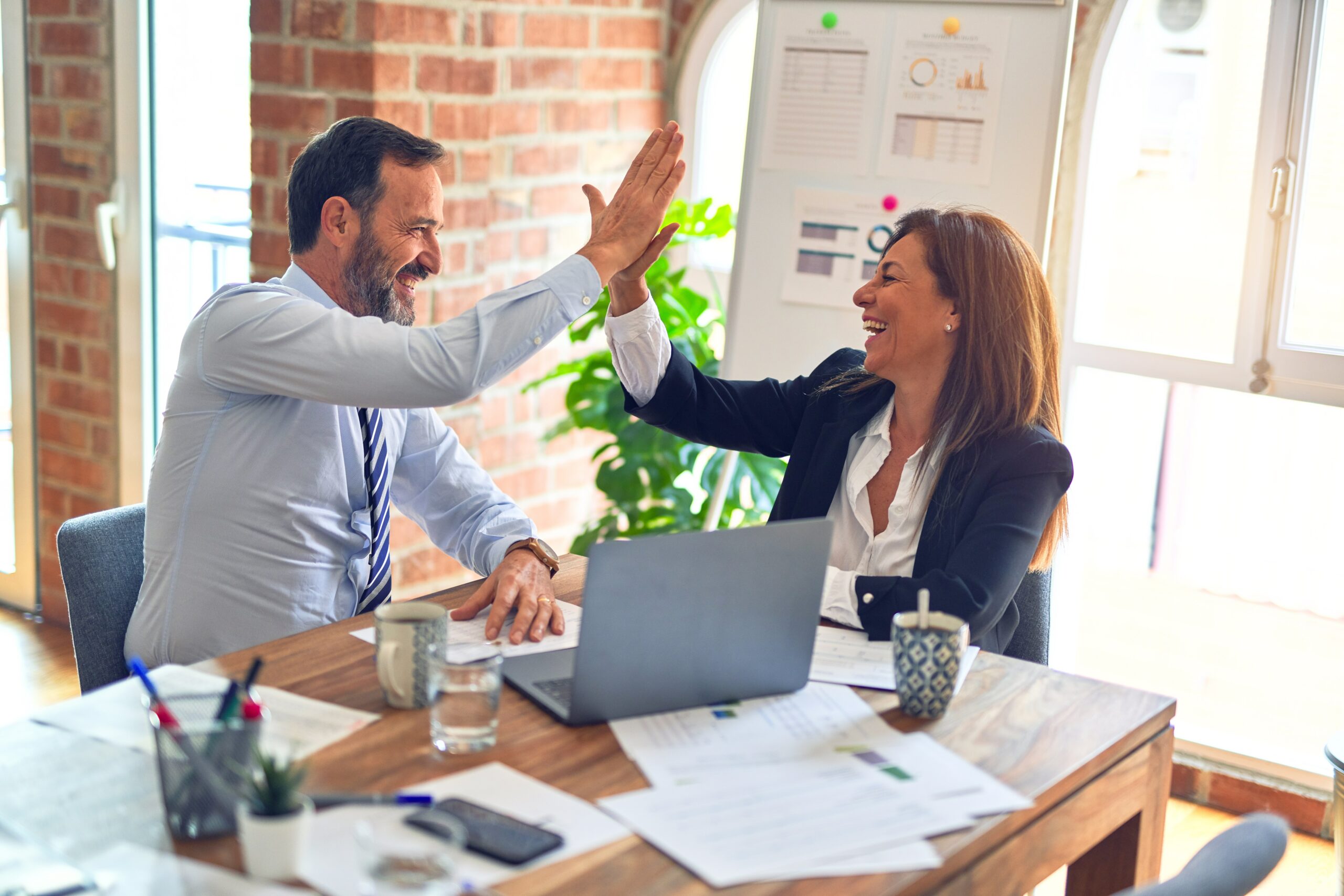 In the age of New Work, hybrid teams and agile structures, how do you take your leadership to the next level? Create dynamic collaboration and inspire your team to perform at its best! This seminar sheds light on the art of motivation and teaches you how to take on an inspiring leadership role based on the latest findings.
Ziele und Zielgruppe
Modern leaders who want to redefine motivation and be at the forefront of motivation research.
Strengthen your leadership skills by unlocking the secrets of positive motivational psychology. Learn how to foster and sustain a sense of purpose and responsibility in your team. Focus on flexibility and holistic thinking and take your team to the next level.
Seminars and Webinars in English
Jetzt Buchen
Inhalte
New mindset for modern leadership:
Influence of your own behavior on the team.
Importance of psychological safety.
Prevention of demotivation and common pitfalls.
Science of motivation:
Current findings from neurobiological and psychological research.
Factors that determine motivation and performance.
Ensuring engagement and performance.
Motivational structures in focus:
Understanding basic motives and driving factors.
Identifying individual motivation.
Recognizing over- and under-challenge.
Limits of one's own motivational ability as a leader.
Leadership tips for everyday life:
The link between expectation and performance.
Encouraging personal responsibility.
Conducting conversations at eye level.
Dealing with uncertainty and expectations.
Methoden
Experience transformation at riebeaux! Our workshops are more than just training; they are your ticket to inspiring journeys of discovery. With a clear, modular structure, we take you from aha moment to aha moment, with each step designed to be captivating. We masterfully combine theory and practice, selecting the best method for each challenge and placing great emphasis on individual development.
The real highlight? Our intensive coaching sessions with experts, where you gain deep insights and develop completely. With us, you are the star! Because we know: Workshops shine when participants shine and grow.
Organisatorisches
Invitation: Two weeks before the start you will receive all the important information on how to get there, times and contacts.
Participants: We focus on intensity, with a minimum of 3 and a maximum of 8 participants per seminar.
Times: These can be found in your booking confirmation.
Included in the price:

Instruction by experienced trainers.
Seminar materials for in-depth learning.
Drinks, snacks and lunch.
Your certificate of participation.