The power of good communication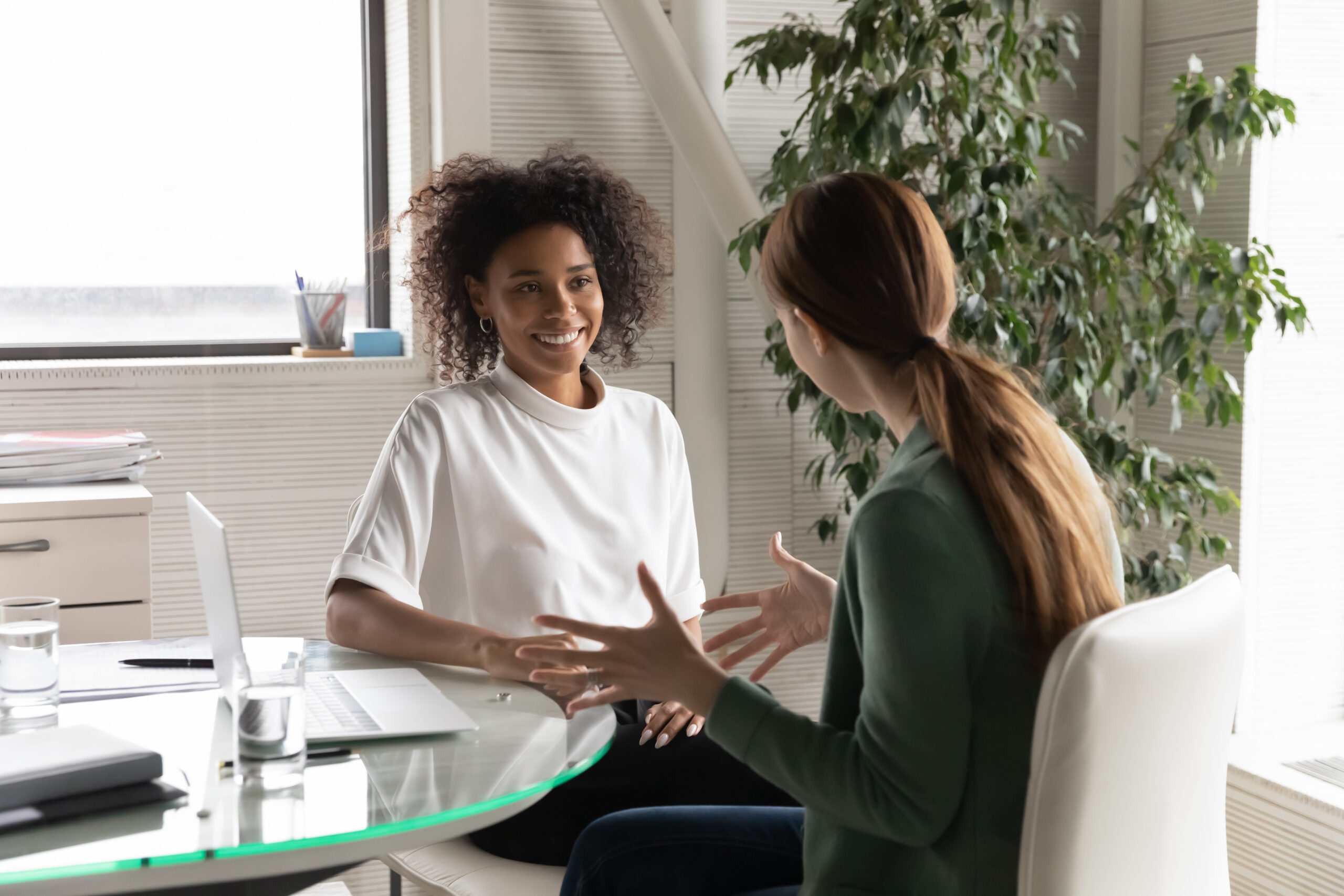 Communication is incredibly diverse and complex. This is the topic we want to address in this workshop. Especially in the professional environment, the right communication plays an essential role: Only those who have mastered the basics of communication are able to create good and appreciative communication as well as an open and goal-oriented exchange.
Ziele und Zielgruppe
This seminar is aimed at all those who would like to reflect on and optimise their communication behaviour in everyday professional life.
The aim of the seminar is for you to interactively deal with various techniques and tools and to be even better equipped for your everyday life.
Seminars and Webinars in English
Jetzt Buchen
Inhalte
Basics of communication
Communication models
Factual and relationship levels
I-messages
Techniques of persuasive communication
Breath, voice, articulation
The interplay between sender and receiver
Separation of factual and relational levels
The different communication styles
Self-image and image of others: analysis of one's own communication behaviour
Active listening as a basic prerequisite for mutual understanding
Promoting dialogue with good questions
Positive formulations
I and you messages
Methoden
Our seminars are primarily workshops in which we work together on topics station by station. We think interactively, develop our seminars in a modular way and give participants an orientation for the joint work right at the beginning. From opening to closing, we create spaces for experience and learning and apply the best method for each action in order to better reflect on and optimise personal habits and behaviour. In the dialogue with a qualified coach, solution strategies are developed, experiences and experiences are questioned and made conscious.
Involvement and empowerment of the participants is what makes our seminars special.
Organisatorisches
Two weeks before the start of the training, you will receive an invitation to the face-to-face seminar, including directions, times and contact details.
The minimum number of participants is 3 and the maximum number of participants is 8.
Seminar times are indicated in the booking!
The seminar price includes the seminar with an experienced trainer, seminar documents, drinks and snacks, lunch together and the certificate of participation.